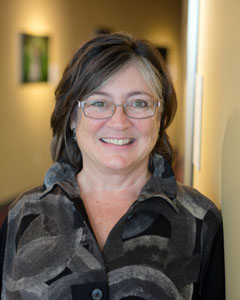 Eileen G. Pollack, M.A.
Ms. Pollack is Senior Vice President of Communications and Philanthropy for all May Institute programs. She is responsible for all communications efforts for the National Autism Center at May Institute, including the development, design, and dissemination of the Center's materials and publications. She was instrumental in the strategic planning and launch of the National Autism Center in 2005, and orchestrated the team responsible for international dissemination of the results of both phases of its National Standards Project in 2009 and 2015.
Ms. Pollack was actively involved in the editing of the National Standards Report, and was responsible for the development of the supporting materials. She served as co-editor on Evidence-based Practice and Autism in the Schools, a resource manual for public schools systems, and the Center's most recent publication, A Parent's Guide to Autism and Evidence-Based Practice.
She has extensive experience in developing training curricula and manuals, including a comprehensive curriculum for HIV+ women in Botswana; volunteer management and training guidelines for nonprofits organizations; and a guidebook for school systems interested in implementing Positive Behavior Support (PBS) strategies.
Ms. Pollack earned a master's degree in corporate and political communications from Fairfield University in Connecticut. She holds a joint appointment with May Institute, overseeing communications and public relations efforts for the organization and its 140 programs and sites across multiple states.