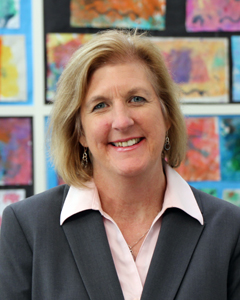 Dr. Jennifer Zarcone
As May Institute's Chief Clinical Officer, Dr. Zarcone oversees the organization's Clinical Leadership mission which is responsible for developing, implementing, and leading clinical initiatives as well as setting standards and establishing indicators for excellence in service delivery, behavioral support, training, outreach, and research.
In addition, Dr. Zarcone oversees clinical strategic planning, the development of systems to ensure clinical integrity, and the process of identifying and securing resources needed to ensure quality clinical services.
Dr. Zarcone served as May Institute's Senior Vice President for Adult Clinical Services and Director of Training before being named Chief Clinical Officer. Prior to coming to the May, she was an Associate Professor at the Johns Hopkins School of Medicine and the Kennedy Krieger Institute. There, she served as a clinical supervisor and co-Director of Training in the Department of Behavioral Psychology. Dr. Zarcone was also a faculty member of the University Center of Excellence in Developmental Disabilities (UCEDD). Prior to her time at Kennedy Krieger, she was on the faculty in the Department of Pediatrics at the University of Rochester, and the Department of Psychiatry at the University of Kansas.
A Fellow of the Association of Behavior Analysis (ABAI), Dr. Zarcone has held leadership positions on the Association's Practice Board and Science Board. She has also served as conference coordinator for ABAI's annual Autism Conference.
Previously an Associate Editor for the Journal of Applied Behavior Analysis and the Journal of Intellectual Disabilities Research, Dr. Zarcone is currently an Associate Editor for the American Journal of Developmental Disabilities. She served as Guest Editor for the Behavior Analysis in Practice special issue on Diversity and Inclusion. Dr. Zarcone is currently on the executive board of Women in Behavior Analysis and the International Association for Scientific Study of Intellectual and Developmental Disabilities.
Dr. Zarcone is a doctoral-level Board Certified Behavior Analyst and a licensed psychologist. She earned her Ph.D. from the Experimental Analysis of Behavior program at the University of Florida, Department of Psychology.